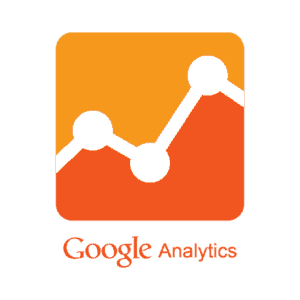 Level: Beginner
Time to read: <5 mins
You've launched your website. You have your Google Analytics Tracking Code (GATC) in place. You even have some traffic rolling in, but now what? Well, if you want to get the most out of your analytics reports and extract the highest yielding business intelligence from your website, here are three of the more important implementations you can make to your Google Analytics account, right now.
1. Google Analytics Views
Reporting Views (Views) in Google Analytics are like EQ presets for your stereo, except instead of music, you're customizing the 'listening experience' for your website data.
When you first setup Google Analytics on your website, a single "All Web Site Data" view is automatically created, but that's just the tip of the iceberg. At the time of writing, you're able to create up to 25 different views per analytics account property, each with the power to efficiently deliver its own unique insights experience.
Raw View
The "All Web Site Data" view is automatically created for each property you set up within your Google Analytics account. As you can expect, the data reported here is raw. It reports the totality of the traffic and activity on your site. The good, the bad and the ugly. This view, you leave untouched and will seldom use for any meaningful data analysis or insights gathering. For that and more, you're going to create (at minimum) a couple new, filtered views.
Main and Test Views
"Main" will be your go-to for data analysis, "Test" for experimentation and, well, testing. Best practices dictate that any change you consider making at the View-level, be it a Goal, Filter, Attribution Model, or other, should first be applied and observed on Test, before rolling out for permanent implementation on Main.
2. Google Analytics Filters
With filters you'll start to tune out the noise otherwise present in your raw data, diminishing the value of your reports and related insights. Here are our favourites:
Valid Hostname Filter
Excellently described in detail by our friends at ohow.co, this low maintenance filter will protect your data from being victimized by ghost spam which uses invalid hostnames to wreak havoc on your data.
Internal Traffic Filter
Arguably, the only actions on your website that don't matter are your own. Don't let the time you spend pouring over your web presence mess with your data. Filter yourself out with an easy to configure Internal Traffic filter.
Lowercase Campaign UTM Parameters
Easily the easiest way to take your first step towards a data-driven ethos, embracing the simple power of the UTM tag will allow you identify and measure the effectiveness of your online marketing efforts that drive traffic back to your website. Keep those campaign reports clean and easy to ingest by forcing Google analytics to translate them all to /?utm_content=lowercaseeven when you accidentally let a /?utm_content=camelCap get the best of you.
3. Goals
Your website is much more than a pretty postcard for your business. It is very much a living entity, like a partner whose unique purpose is to take your hard earned traffic, cradle it, care for it, educate it, entertain it, inform it, excite it, and cajole it, ultimately serving a few highly specific and key action-orientated goals that better your short and long-term business outcomes. And the only way to track its effectiveness in this regard is to configure Goals within your GA account.
What goals, you ask? That really depends on you. Close your eyes and imagine the ideal behaviour and action(s) your visitors would take before leaving your site and you'll be well on your way to articulating the goals you'll want to set up.
Whether making a purchase, creating an account, joining your mailing list, playing media, or drilling pages deep into your content, Goals come in a range of flavours but are best set up strategically, in support of the purpose of the specific landing page receiving the (hopefully) highly targeted traffic which you are driving. Get a great overview of Goals directly from the good folks at Google Analytics, here.
And there you have it, three of the most basic, yet most important first configurations you can make to your shiny new Google Analytics implementation. Have specific follow-on questions or want to learn more? Don't hesitate to reach out and inquire about a Google Analytics audit for your website.