Sometime last year I saw and ad on Facebook for a large online retailer based in the US that makes custom necklace pendants out of your kid's art. I thought it was pretty cool and I tagged @GregSchneider, husband extraordinaire, with one comment:
Want.
Then, I forgot all about it.
I celebrated my birthday on July 31st– no need to get into which one. I'm not one to brag about gifts but my husband really knocked it out of the park this year. Not only did I receive beautiful custom jewelry made from my kid's art but @GregSchneider one-upped me and found a small, local business to do the work. I mean come on! Local = better for the economy and better for the planet! And there's more!
What he actually found was an entrepreneur named Kate Singer who along with her husband and two children operates a family-based small business here in Toronto. If you've poked around at all, you've probably already figured out that solo entrepreneurs and family-based businesses are a big part of our bread and butter here at Bespokably and they matter a lot to us. So not only did I end up with custom jewelry made from my kid's art but in this case it was handmade here in Toronto by a local artist and entrepreneur. Perfection. Happy Birthday to me.
Kate Singer and Marmalade are amazing. And in case you're wondering, Marmalade is not a one of our clients here at Bespokably, we just think their products are beautiful and that they do great work. But no need to take my word for it, let me show you.
As it happens Kate doesn't usually do custom jewelry quite to this degree but she took up the challenge and I couldn't be more grateful that she did.
So, here's what the husband gave her work with:
Exhibit A: fridge art with printed name and Exhibit B: chalkboard art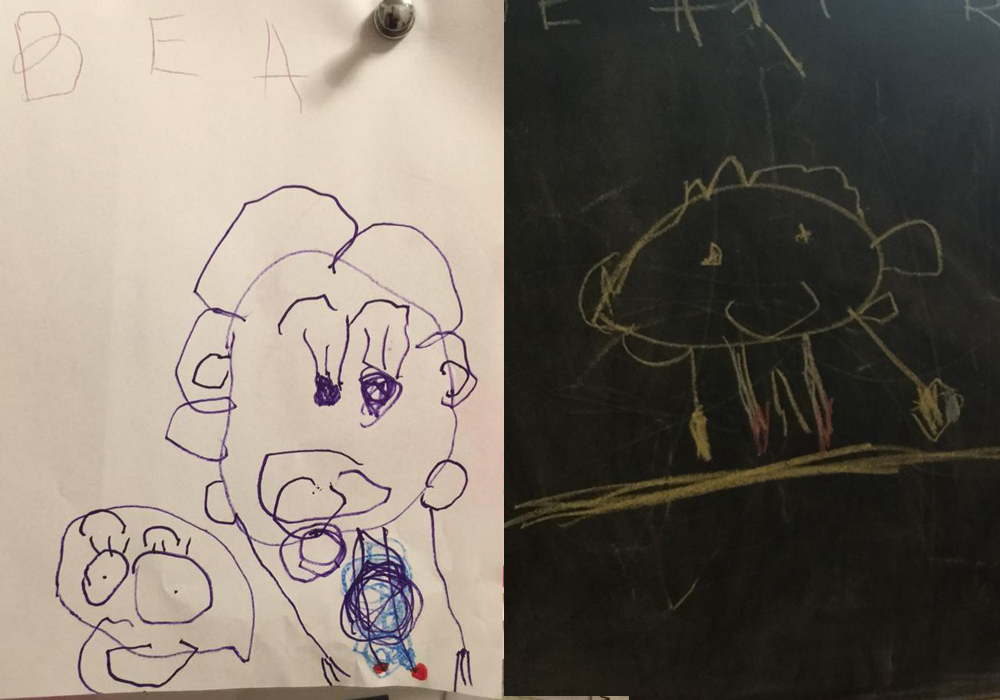 That's it. I mean, I love my baby and I've loved every stage of her glorious art (which has already grown by leaps and bounds even since these were made) but honestly, how is someone supposed to make beautiful jewelry out of that?!
Someone with vision obviously. Someone who has a small business and wanted to say "yes". Someone who cares about the work they do. Someone local. Someone Greg could talk to. Someone who would get it. Point being, this isn't the kind of thing you're ever going to get from a big cookie-cutter retailer or department store. Look, just…
Behold.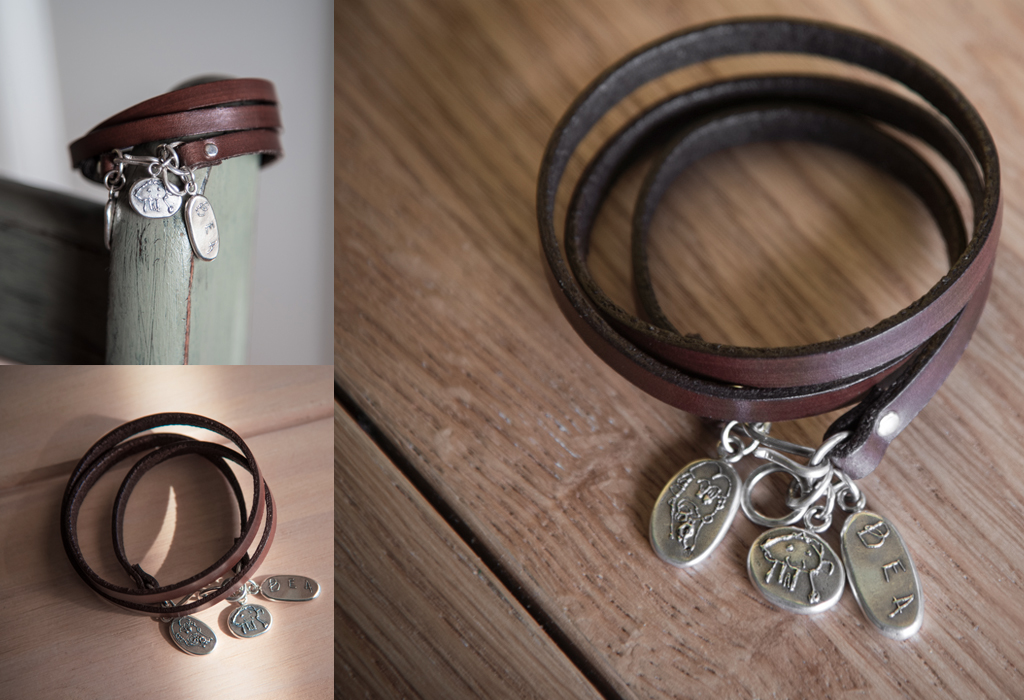 Remember those rings your granny used to have with the birthstones of all her children and grandchildren? It's kinda like that, only it's 2016 and it's actually stylish 🙂 You can pick from various bracelets and of course Kate has hundreds of designs of her own to choose from. So if you're looking for a little something extra special this holiday, something you just can't get from a department store, or large online retailer, I highly recommend you check out Marmalade.